So I decided rather spur of the moment that we would celebrate Thanksgiving.
We've only done this a couple of times while we've been here. The
first time
was when my two best friends flew in from the States and I made a turkey dinner before heading down to Barcelona.
The
second time
was last year where we got together with the American Expat community to celebrate Thanksgiving together.
While the Americans are getting together again this year, we won't be attending. Even though we had a great time last year, the thought of trying to eat a civilized meal with an 11 month old and a 3 year old is a little to overwhelming for me.
I thought I would just ignore the holiday all together. I mean, tomorrow is just another working day for me.
Then it hit me that these holidays are what we make them. Just because we aren't in the US doesn't mean we can't celebrate a "real Thanksgiving".
That's why on Saturday I wrote a list of all the things I would need and sent Cornel to the store.
The list was your basic. It included things like mushrooms, onions, potatoes and celery. Like I said basic.
Cornel came home and started unpacking the grocery bags. Out of the corner of my eye I spotted something odd on the counter. Assuming he had strayed from the list I asked what he had brought home.
"That's your celery."
"What? That is not celery!"
"Yes it is, it said so on the sign."
"I'm telling you that IS NOT celery. And I know for sure that celery in French is celery".
We continued like this for about five minutes before Nathan interjected "this is not celery". Smart kid.
So what did he bring home? Well my friends, this is what is presently sitting on my kitchen counter: Celery Root!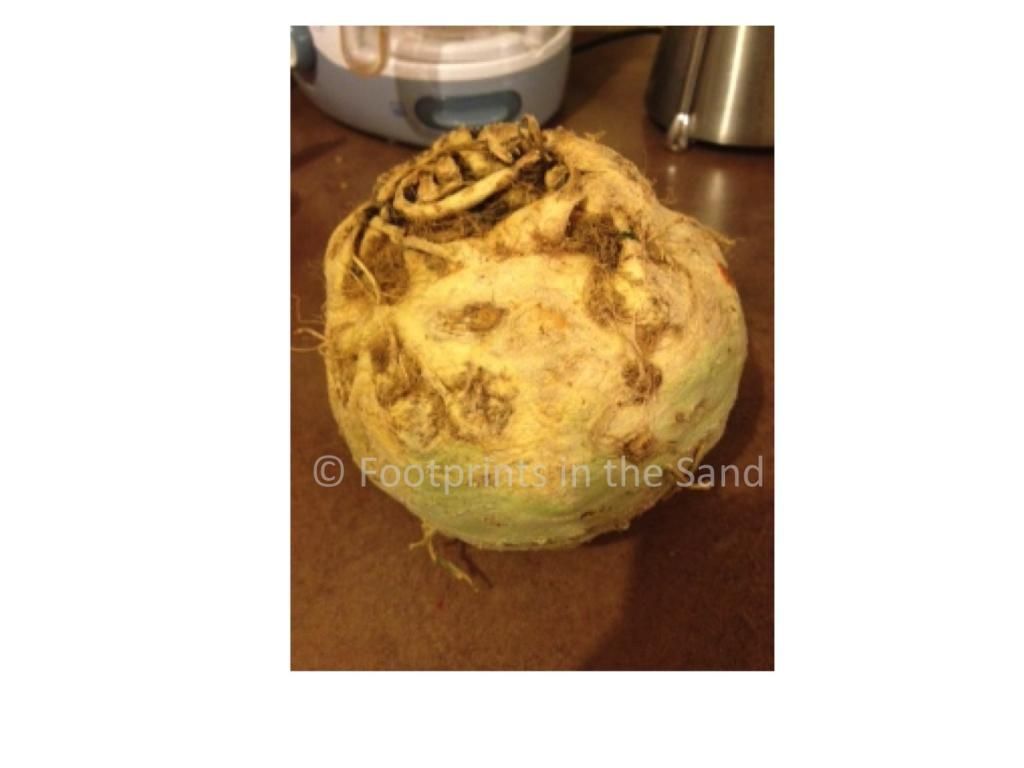 Any idea what I can do with this thing?
Welcome to France.