I write a lot about going "home" for the holidays, but what does that mean really?
For the past 14 years I have been moving around so much because of school, work and love. Each of the places I have lived has held such a special place in my heart and has helped shape me into the person I am today. For me, my hometown isn't just the place I grew up, but also the place I grew wiser, grew independent and found myself.
I grew up in a small town in Southern Arizona near the Mexican border, and the town where my parents still live today. I left shortly after turning 17 and moved to the "big city" over four hours away for college. I learned to live on my own, join the "real world" before kissing it all goodbye 7 years later to follow my career and become a Southern Belle sort of. Greenville, South Carolina proved to be a much needed culture shock and reality check. The place where I met my now husband before following him across the ocean to France.
I consider them all my hometown for so many reasons.
Small town, Arizona
10
. This town will always be filled with memories old friends and memories of childhood.
9.
It is the place of homemade Mexican food, warm kitchens and Spanglish.
8.
It is the place of Christmas and large family celebrations.
Phoenix, Arizona
7
. The place of crazy memories with amazing friends that I now consider family.
6
. Christmases in t-shirts and light sweaters.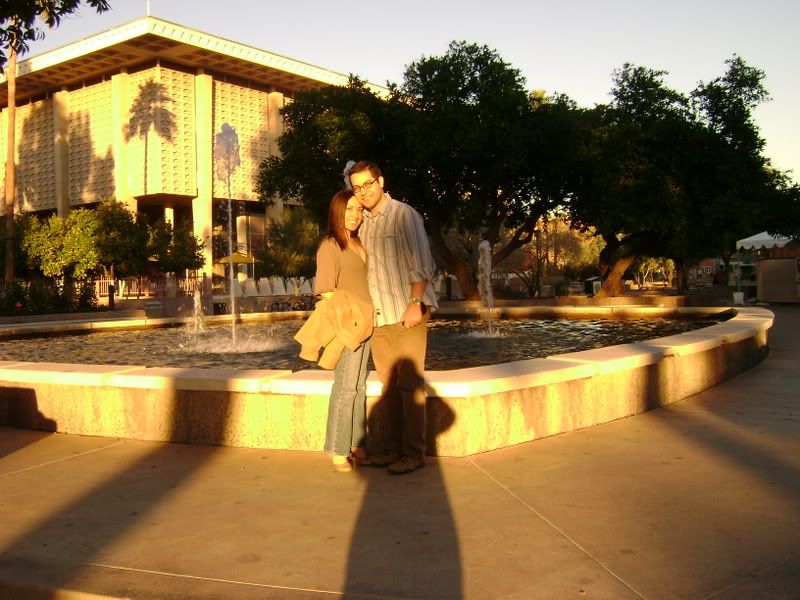 5
. The place I can always visit but will never call home again.
Greenville, South Carolina
4
. The place where I learned all about Southern hospitality and slowing down.
3.
The place filled with seasons, comfort and warmth.
2.
The place I wish to establish roots and call home again one day.
Clermont-Ferrand, France
1
. This is the place where my son was born, his only home. The place where we became a family and for the moment, the place where my heart lives.
I'm linking up with
Stasha
for the very first time this week!