Well as of September 29th, we are now proud homeowners! We bought a two bedroom, 80 square meter apartment in Chamalieres, France. We fell in love with it the moment we had seen it. Original hardwood and marble floors throughout the entire place and a completely redone kitchen, built-in-closets (which is hard to find in France) and amazing views of the surrounding hills from all the windows. It wasn't all perfect, there were a few drawbacks - the bathroom needed to be completely redone and it is a fifth floor walk-up (and for anyone who knows me, knows I am not much for exercising, let alone climbing up five flights of stairs everyday). But it was exactly what we were looking for, in the neighborhood we wanted and in in our price range. We kept comparing every other place we looked it to this one apartment, and so our decision was easy.
The house hunting process in France is nothing like it is in the US. We put in our bid and had it accepted at the end of May, and then we had to wait three months for City Hall to give a favorable approval of the sale - which thankfully they did. There are also no such things as mortgages, or mortgage brokers or even such a thing as a credit check. You go to a bank and apply for a home loan and you arrive with your prior year tax information, 2 pay check stubs and they calculate what you can afford. Once you are approved for an amount based on the number of years and your monthly payment, you are good to go, the loan is yours. The big difference is that you don't make any payments to the bank, but rather they have direct access to your account and they withdraw the money automatically every month. But alas, after our long process of three months, our dream apartment was ours!!
We have such great friends that woke up early on a Saturday morning and came over to help us move all of our stuff up four flights of stairs! I don't know how we would have done it otherwise. The hardest part was setting everything up and deciding where we wanted to put the furniture, etc. Here we are two weeks later and we are still trying to set everything up, but things will hopefully fall into place little by little.
We have started setting up the nursery and have made countless trips to Leroy Merlin, the French version of home depot, and I can't believe we have our own little nest to grow into. And without further ado...here are some pictures of our new house. Please excuse the moving in mess.
This is the spare bedroom a.k.a the nursery...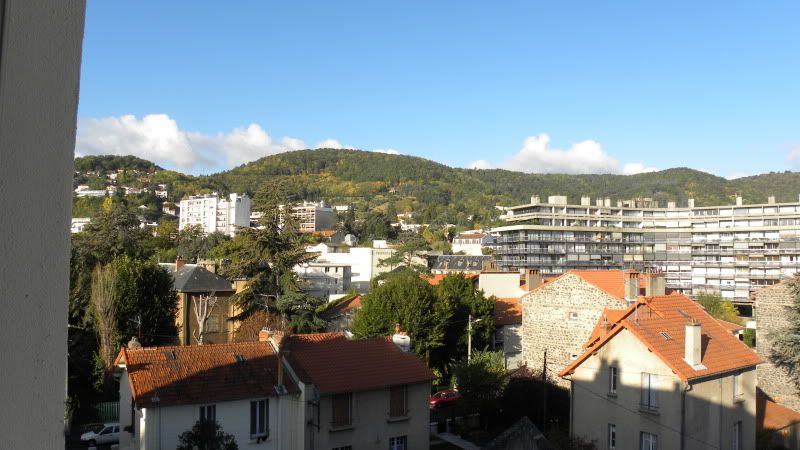 ..and the view from the nursery.
This is the view from our main terrace.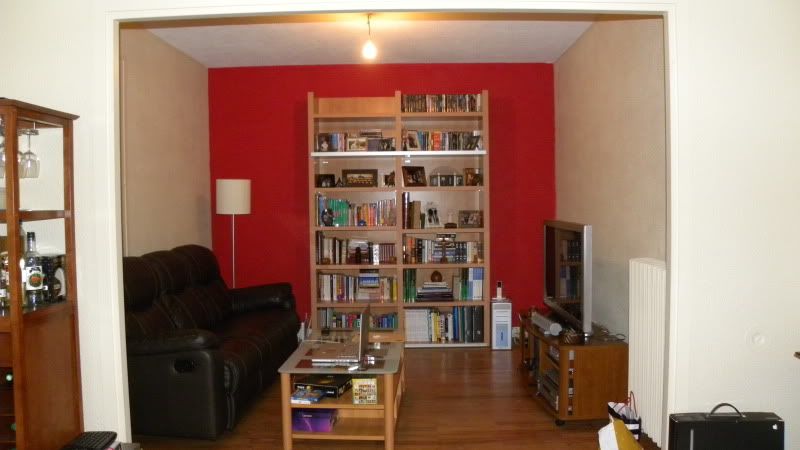 Our very red and very messy living room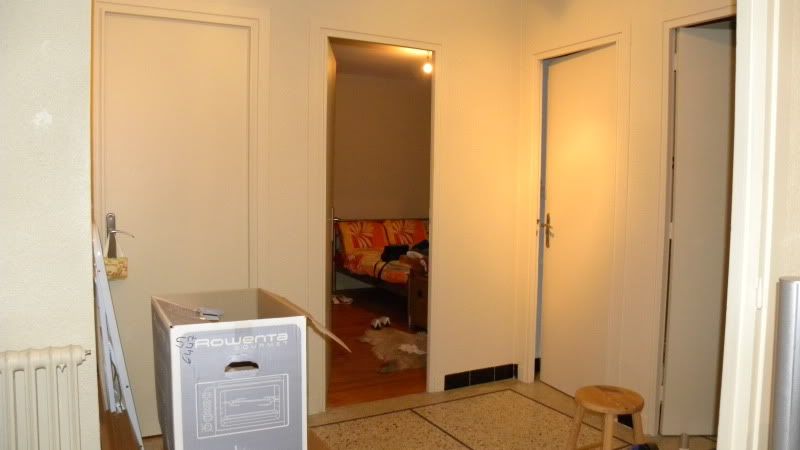 Our foyer, looking into the our very messy bedroom
our dining room looking into the kitchen
This is the kitchen! My favorite room in the house! And where I spend the most time!
I can't wait to have everything set up, and finally feel settled in our new home!!