This past week Cornel and I set out on our road trip to Romania to get ready for our wedding! I flew from Manchester to Clermont on Friday and we packed our suitcases and got ready to leave France on Saturday morning. It took us a while to get the car all packed up, but we finally did it, and we set out on our way!
Before we could hit the road we had to stop and get gas. Now here is something that fascinates me, the gas stations in France have plastic gloves for you to wear as you pump gas telling you to think of others! Seriously?? There are so many other occasions where I think plastic gloves are appropriate; like a gas station bathroom perhaps, or maybe at a rest stop, but the gas station?? In any case, I couldn't resist taking pictures!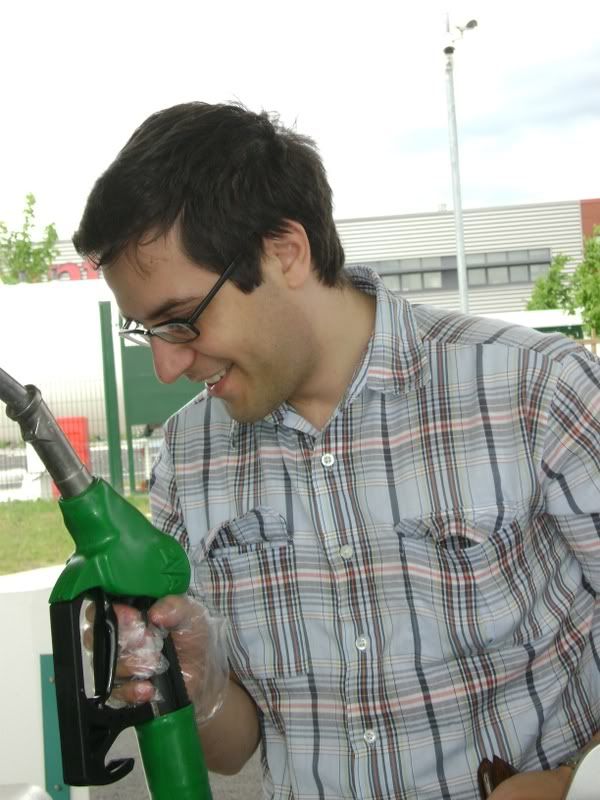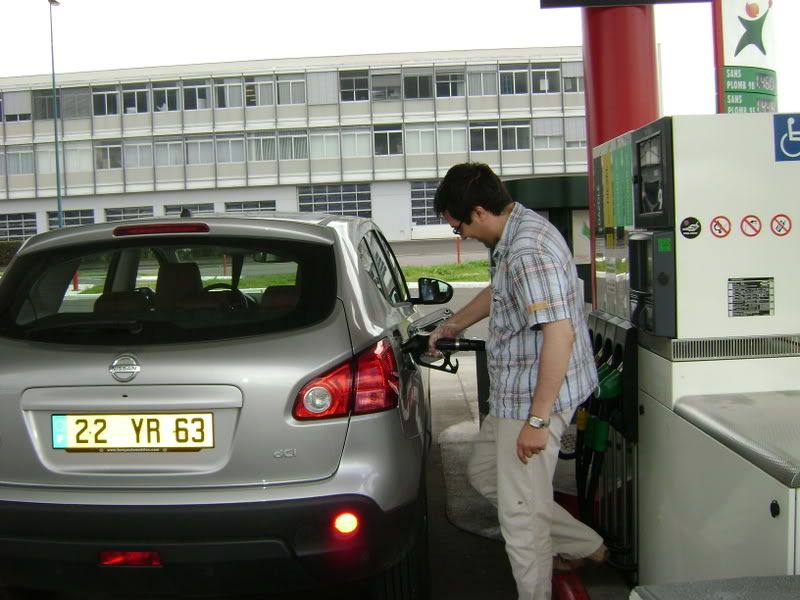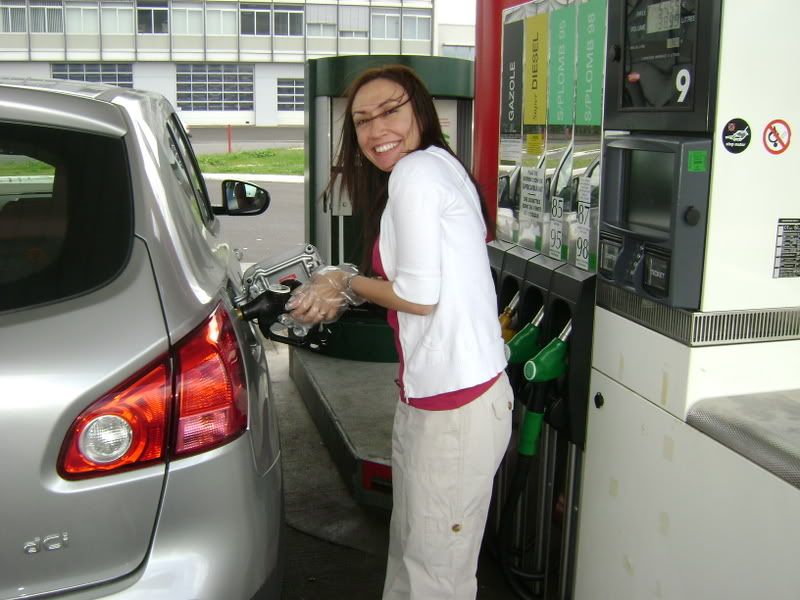 After our gas station excursion, we were on our way! It was a cloudy and windy day, but I still took the time to admire the beautiful French countryside on the way to Lyon.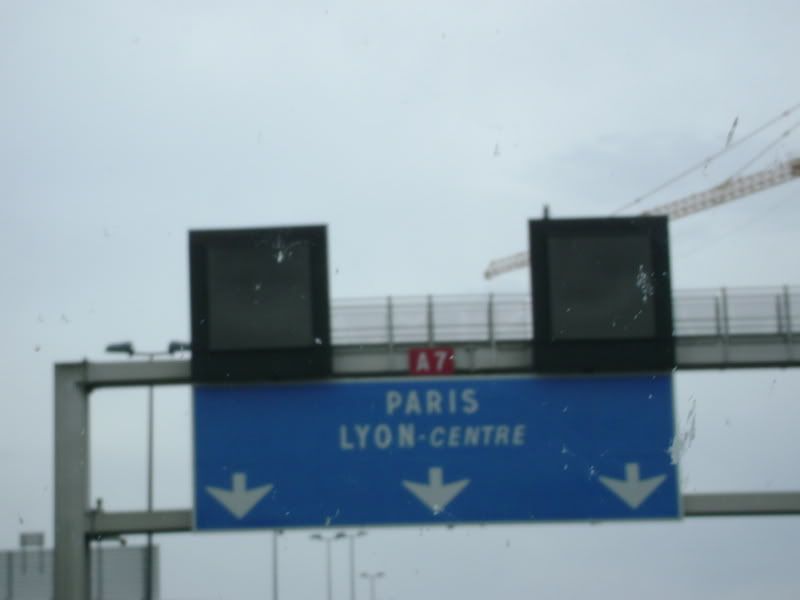 And here are some pictures of the city center of Lyon: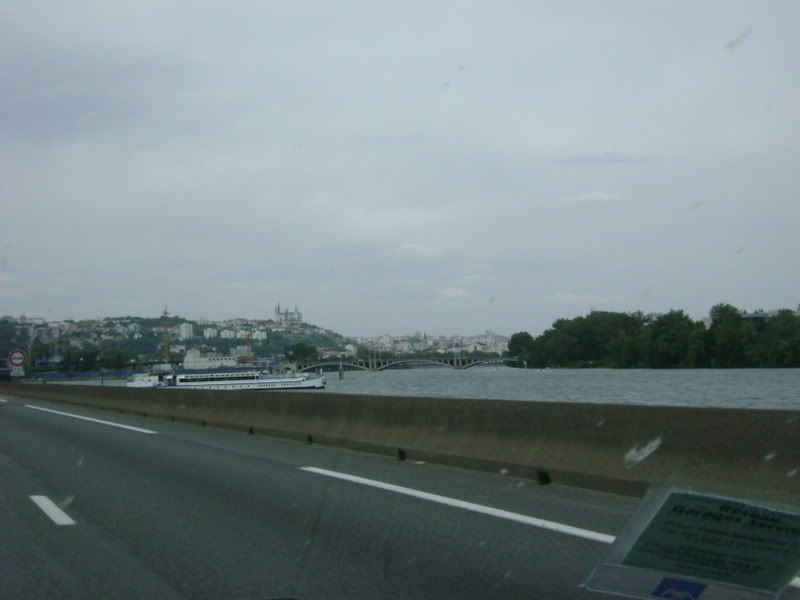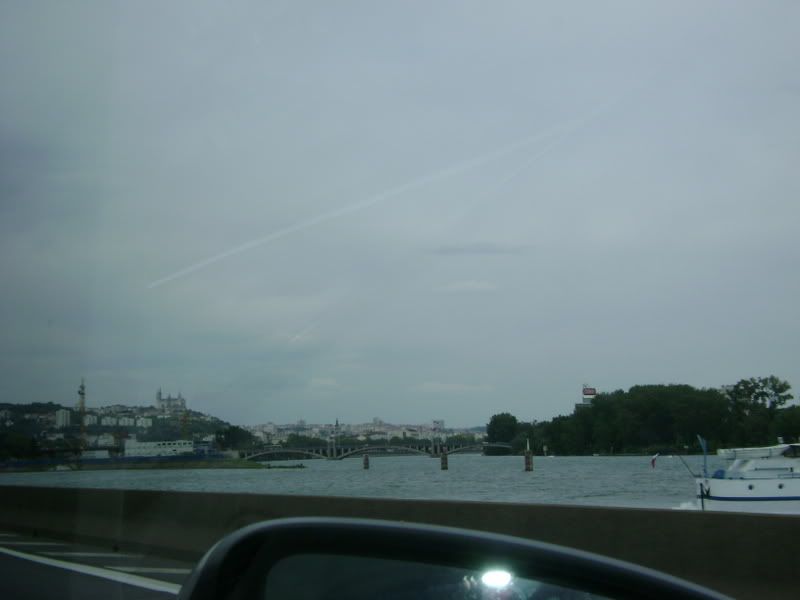 After driving a little bit longer we took a break in Burgogne…see here we are!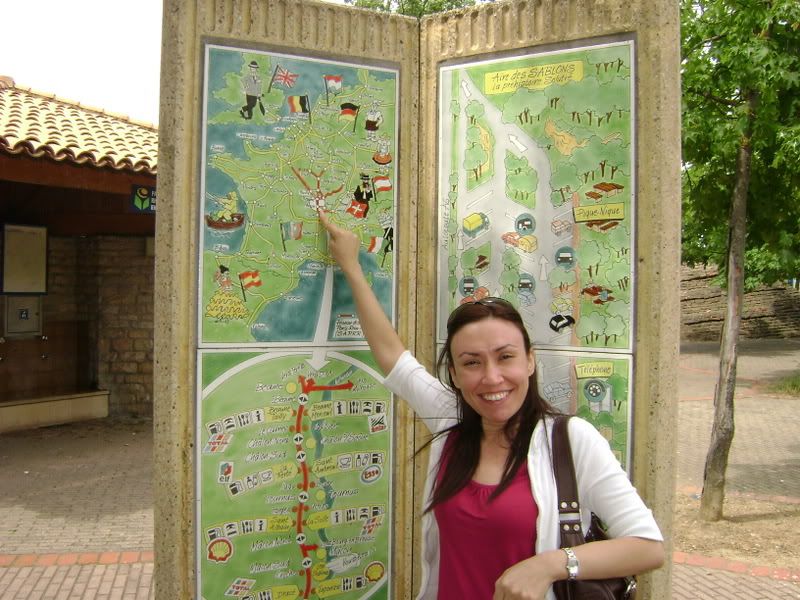 A few hours later we were in Germany, or Deutschland as the Germans call it. And of course being the mature person that I am, I couldn't help but laugh when I realized what the German word for "Exit":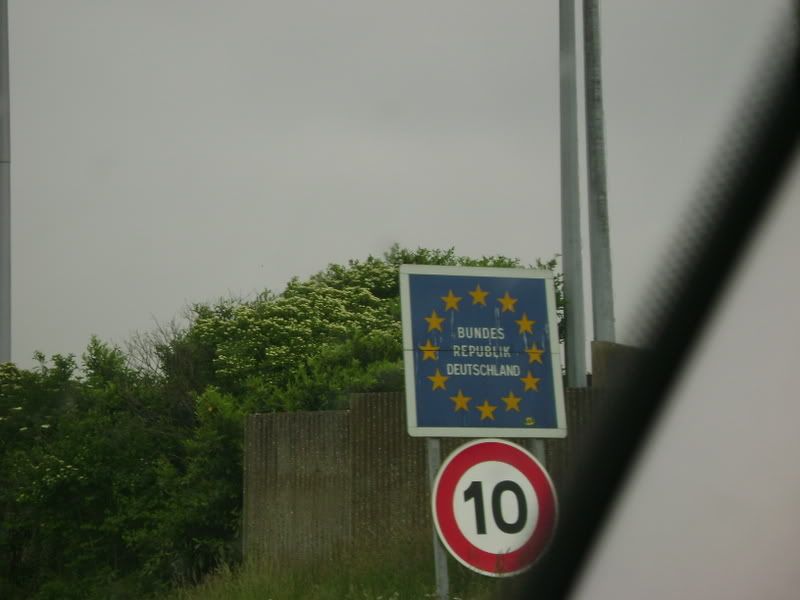 We stopped for lunch in Karlshure before heading on our way.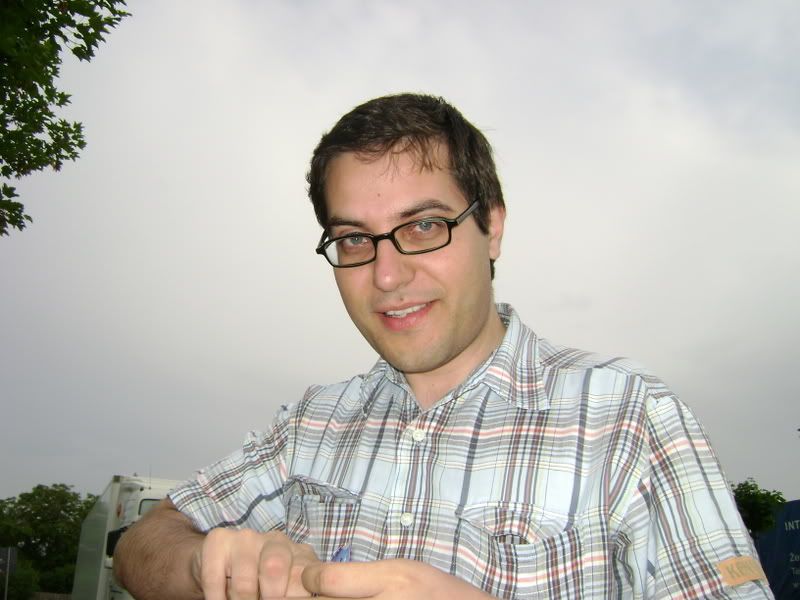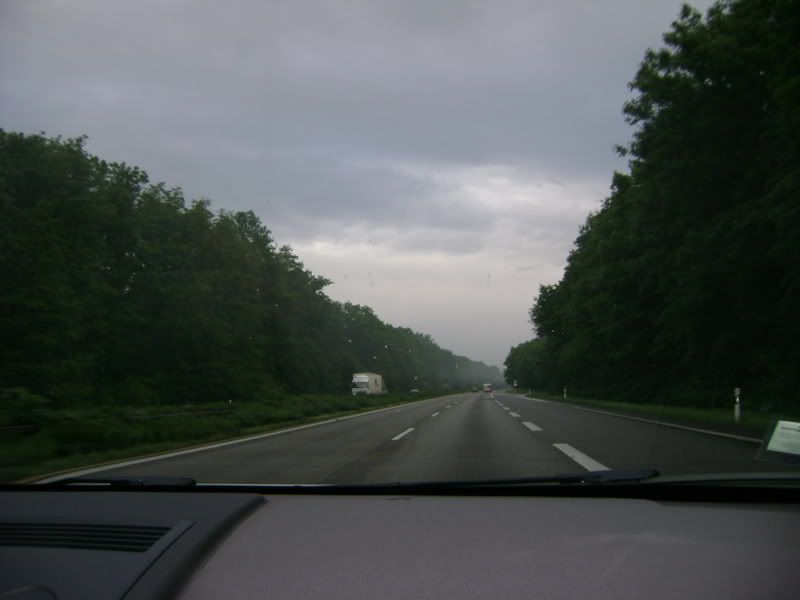 We spent the night in Ulm Germany before going on our way. Now I realize that I am not the smartest person in the world; but I consider this a very honest mistake. Helping navigate through Germany, Cornel kept asking me to look for the signs going to what sounded like "Mewwhen" which was spelled like this: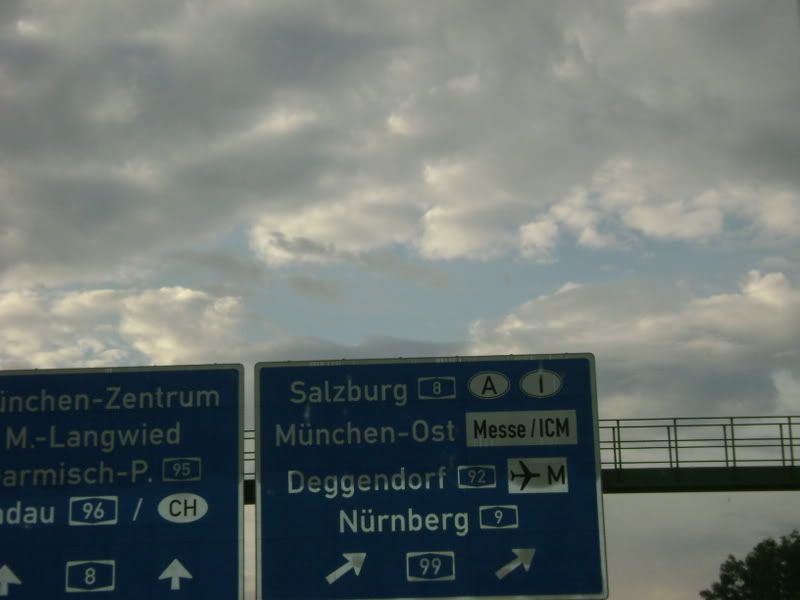 Which to me sounds exactly like it is spelled Munchen. In any case while we were finally approaching this magical place called Munchen; Cornel asked if I wanted to get the camera ready to take a picture of the Allianz Arena, the largest soccer (football) stadium where the world cup was played, to which I replied:
"I thought they played the World Cup in Munich"
" Yes, that's where we are going, Mewwhen"
How in the world did the English language translate Munchen to Munich, and am I the only one that didn't know that Munchen is Munich?? But again am I getting off subject, here are the pictures of the football stadium…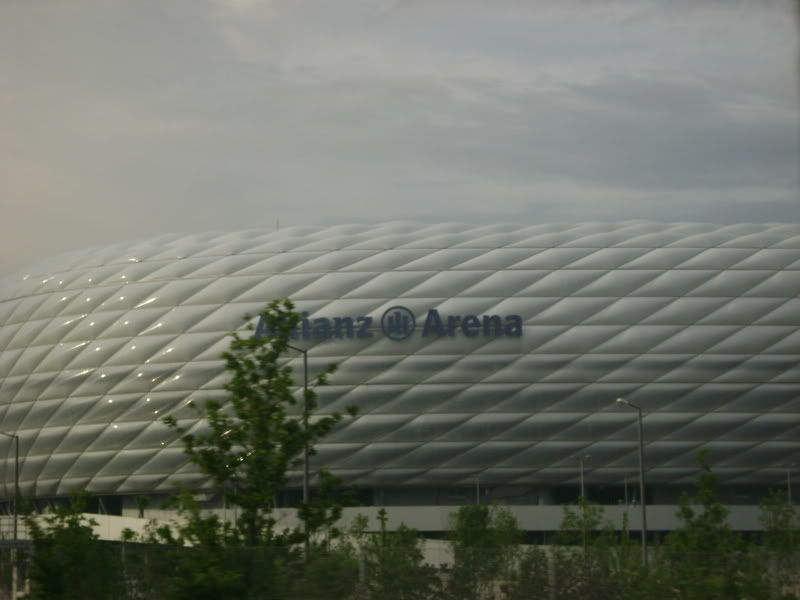 After passing Munich, or Mewwwhen or Munchen, you could see the snow capped mountains of Austria and they were beautiful! After seeing this I could not get the Sound of Music songs out of my head!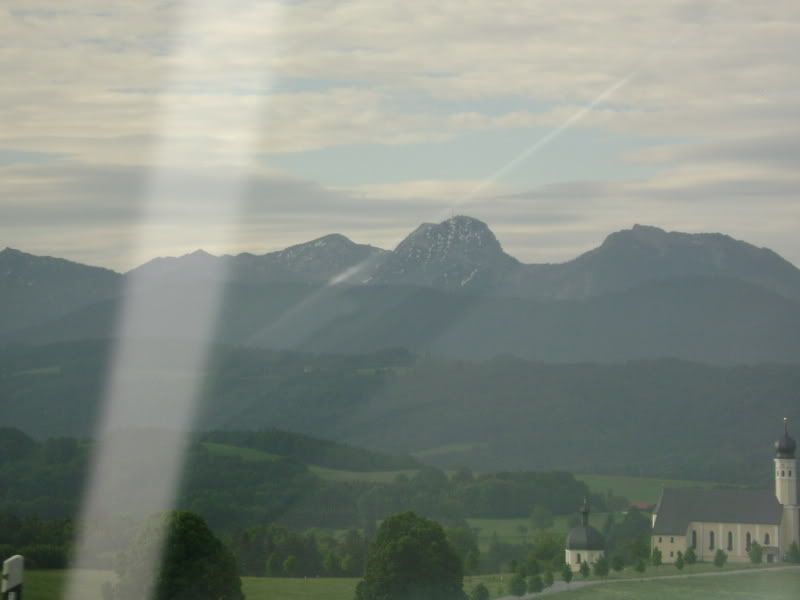 And we finally crossed into Austria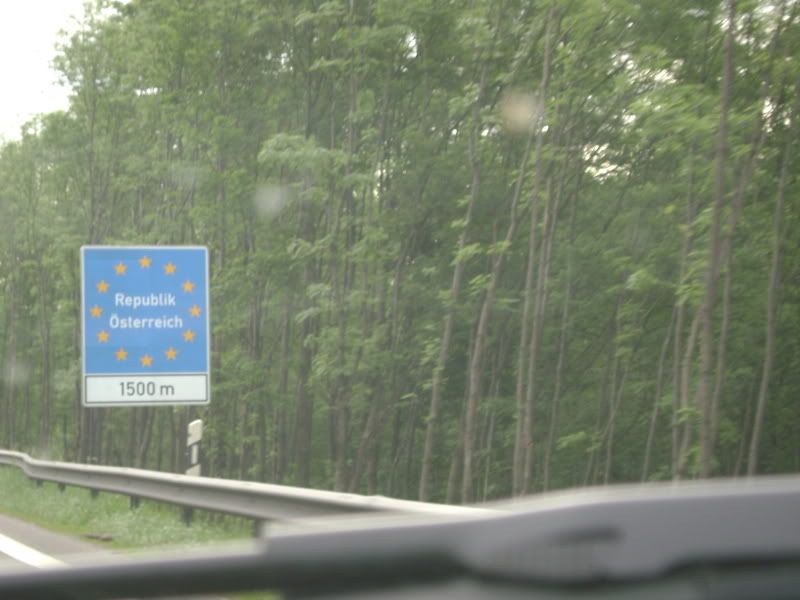 And we made our way to Vienna (which in case you are wondering is spelled Wien)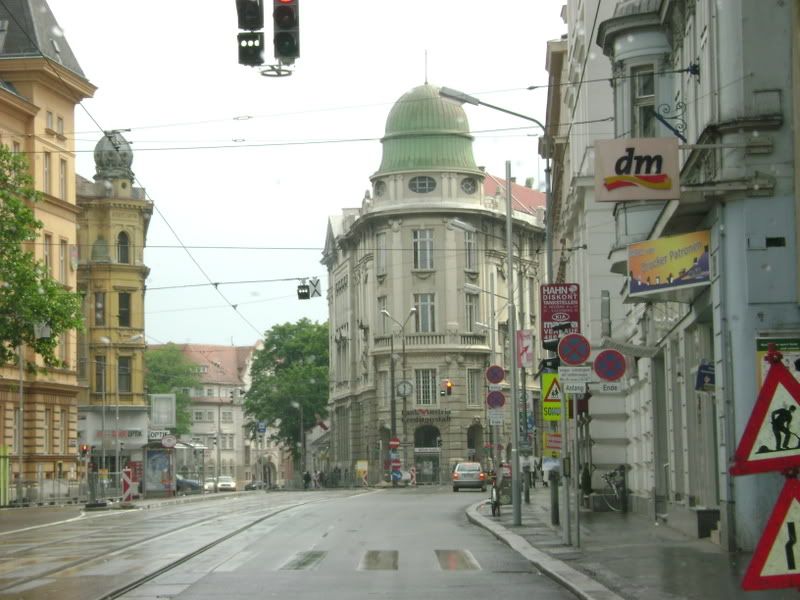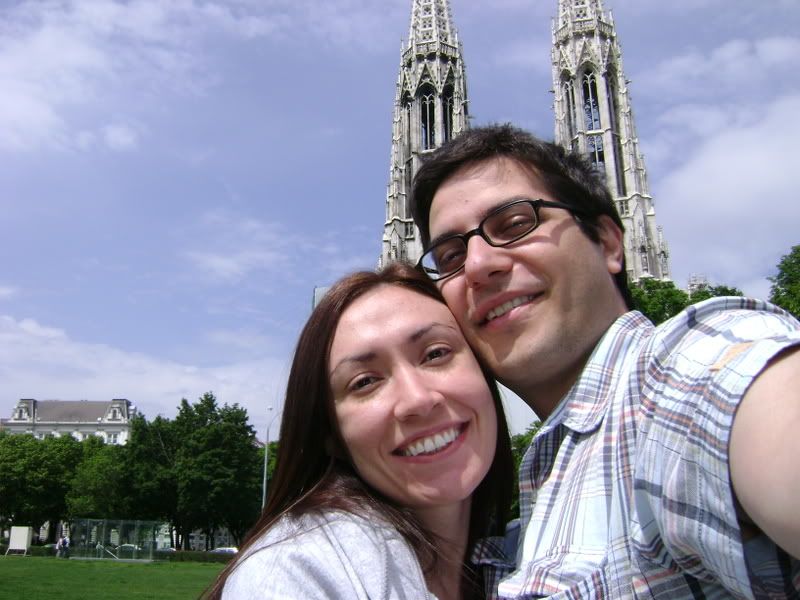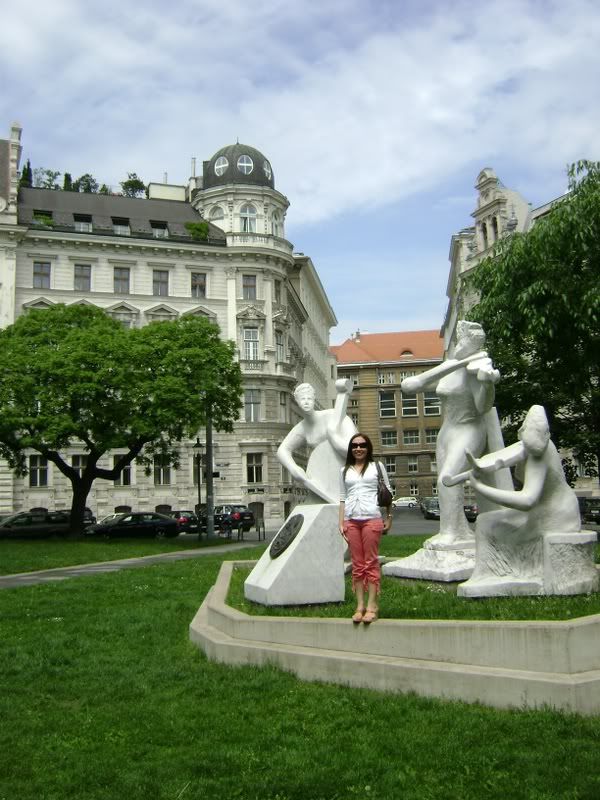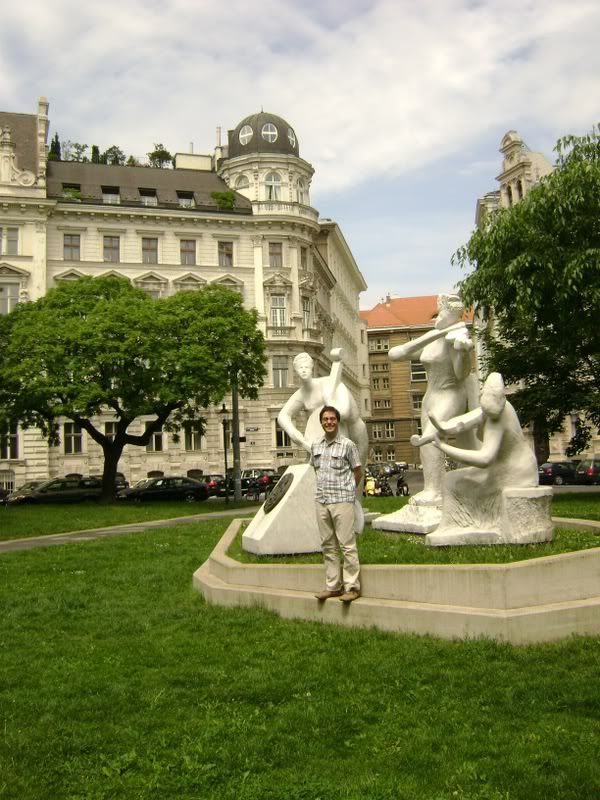 Austrians speak German, and I was just as mature in Austria as I was in Germany! As soon as I saw this I couldn't resist! I was nearly in tears and had to take a picture and I think all the locals thought I was insane!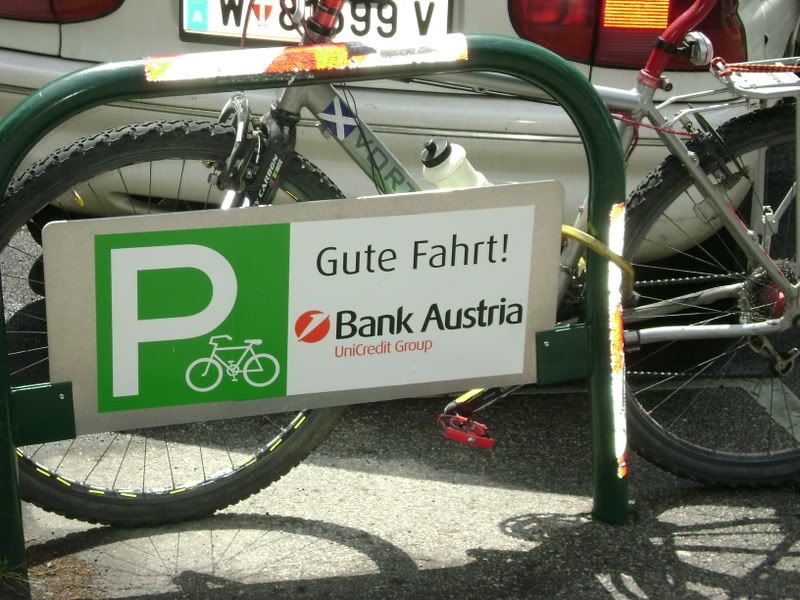 There is nothing better after a Gute Fahrt than Schnitzel!! So Cornel and I stopped into a terrace and ordered a Vienna Schnitzel!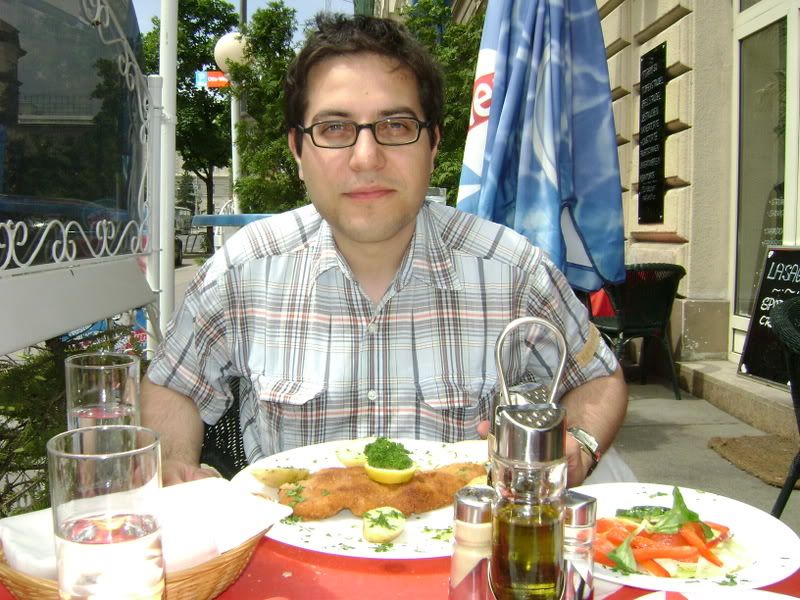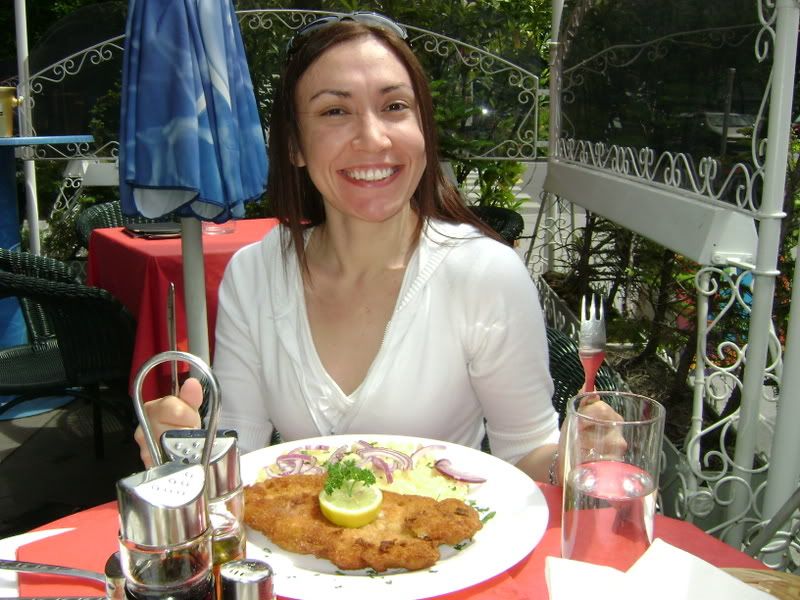 What is better to follow a Schnitzel than Apple Strudel!
After a delicious meal, we got back in the car and headed towards Hungary! I couldn't help but notice that the trip through Austria going towards the Hungarian border was exactly like the drive going through West Texas last month!
We finally crossed into Hungary, and made our way to Budapest, here we are crossing the Danube.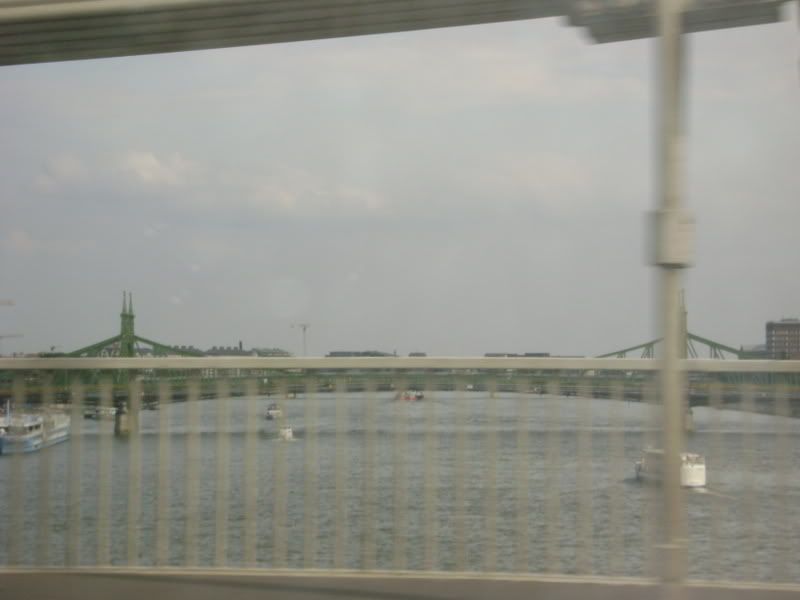 And in case you visit Budapest and feel a little homesick; you can still get a little piece of America in Eastern Europe! I'm loving it!!!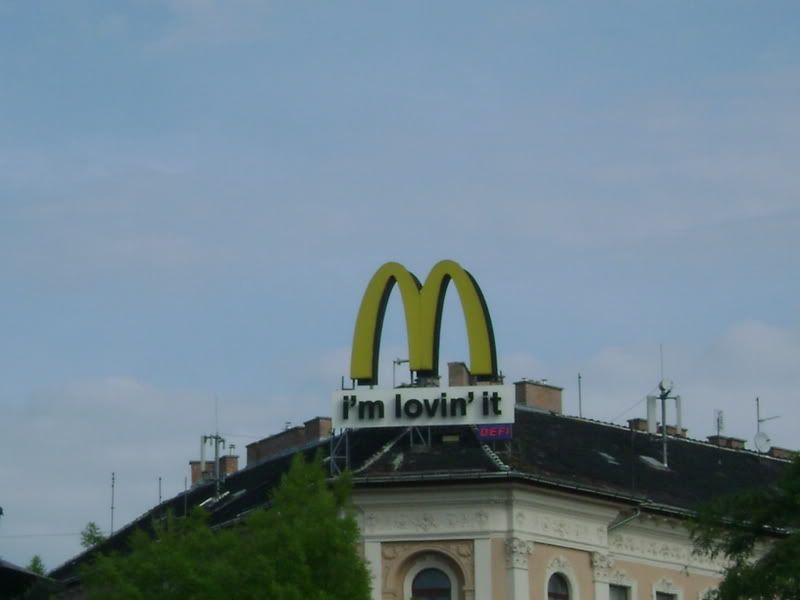 We stopped in to see the Presidential Palace and some other sights of Budapest.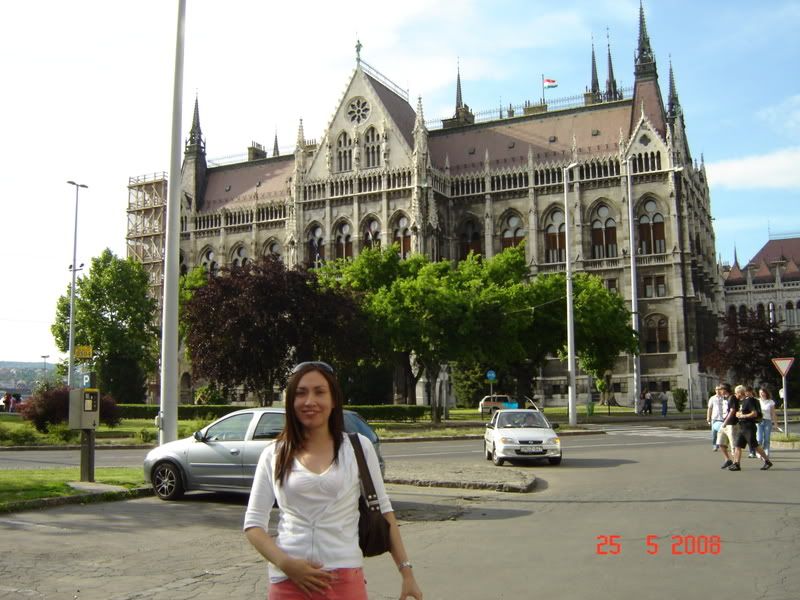 We crossed into Romania and decided to pull over for the night before continuing our trip. The next day we started our trip to Romania.
The first stop a café in Sibiu enjoying the sun; that I had rarely seen after three weeks in Manchester.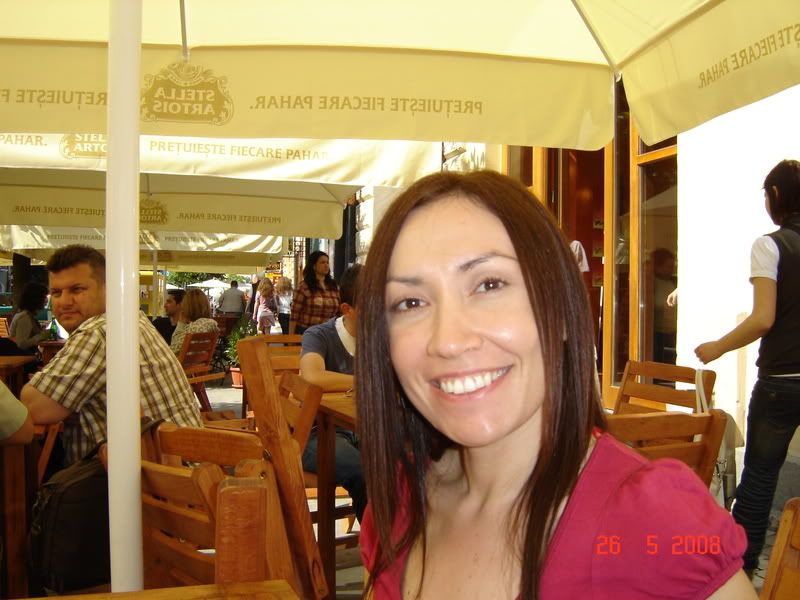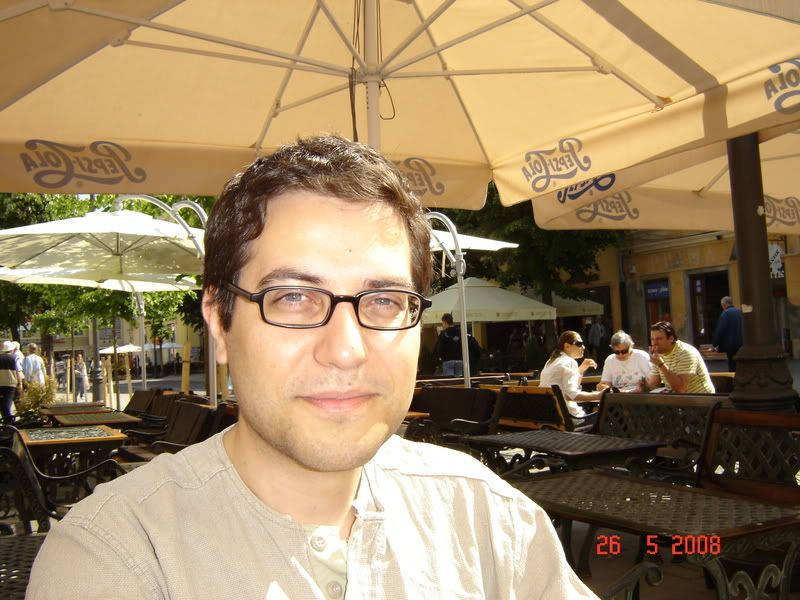 After we enjoyed a nice walk through the plaza taking in the sights.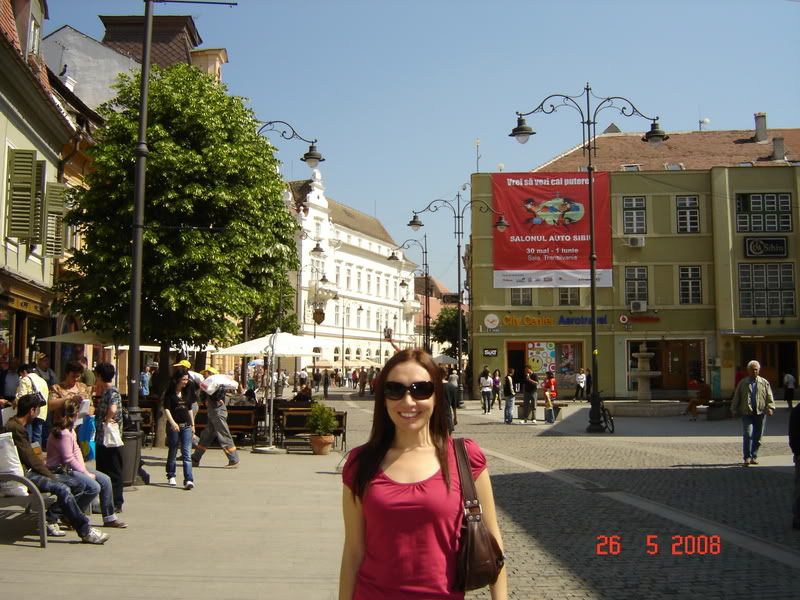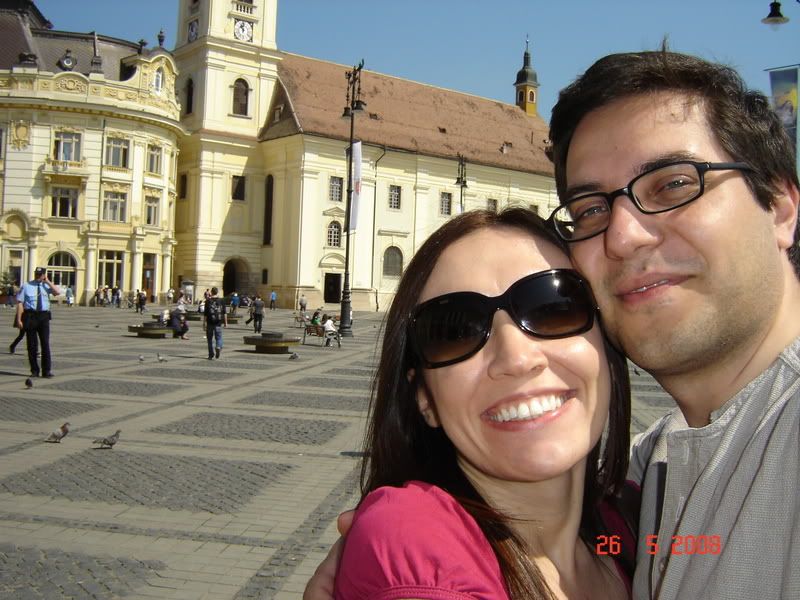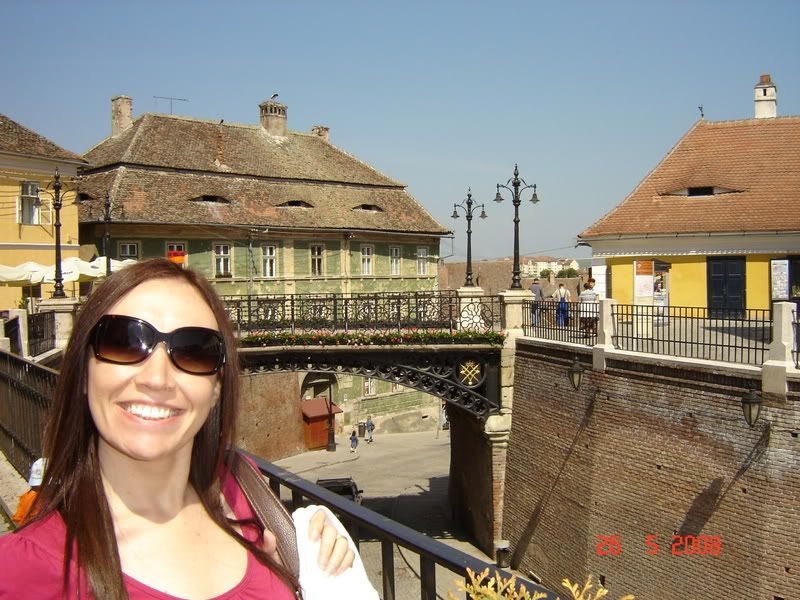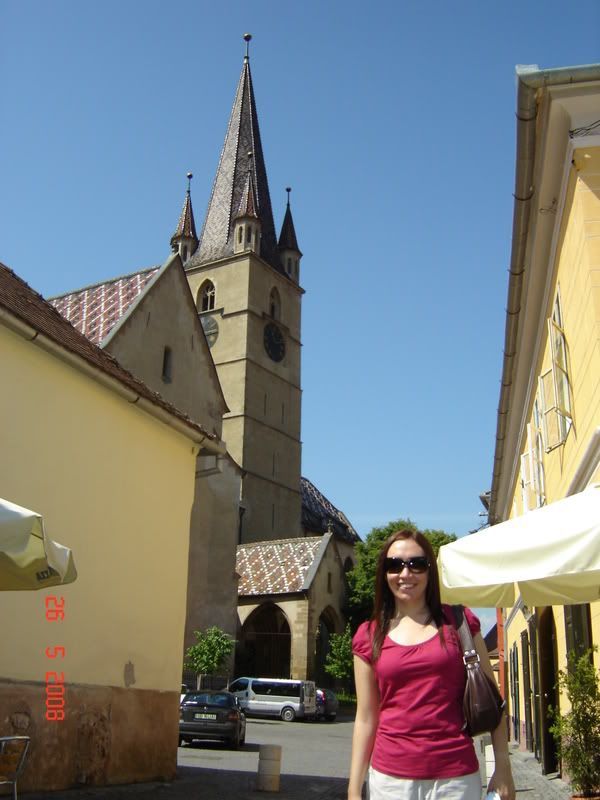 Since Sibiu is where Cornel had grown up as a little boy, he wanted to show me one of his favorite places, a park with a beautiful lake, where we rented a hydro bike and enjoyed some time on the lake.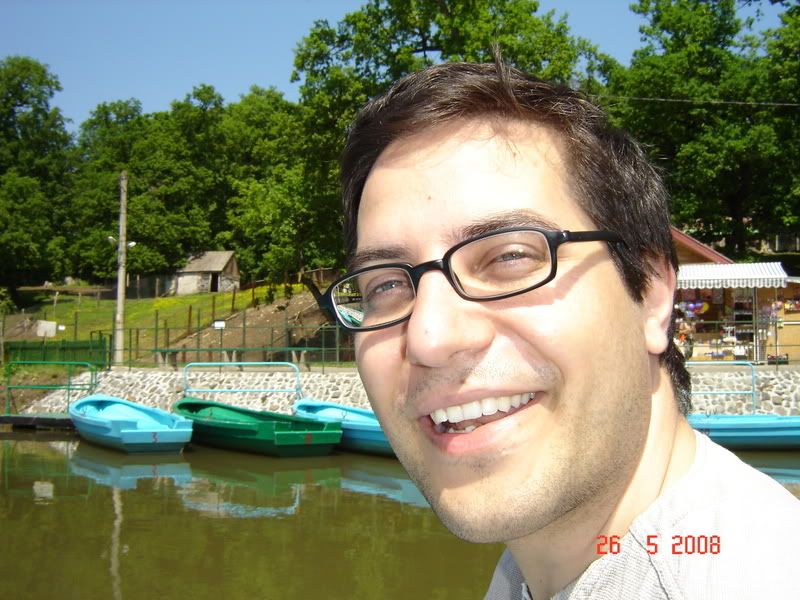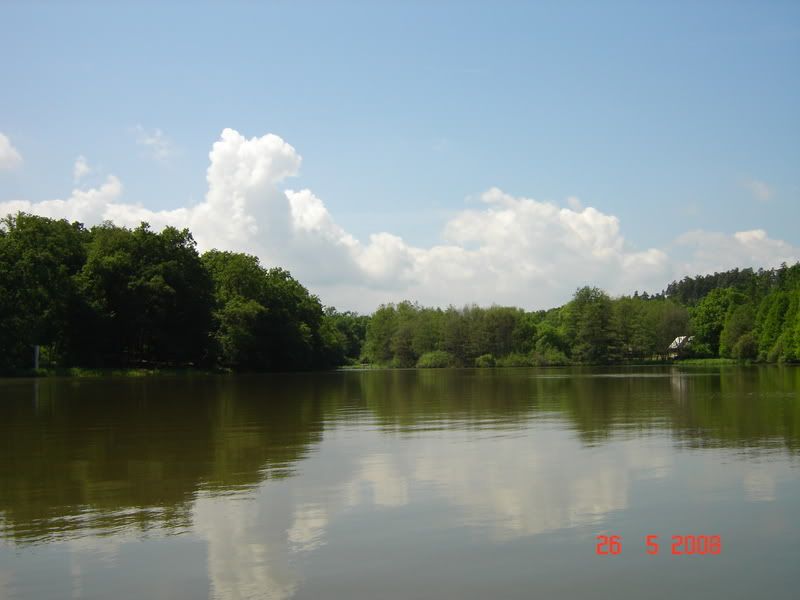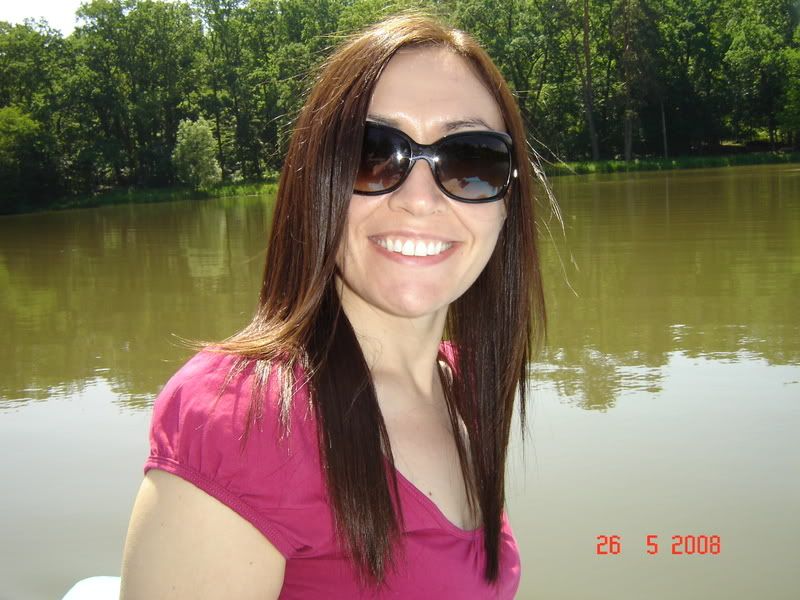 We then headed back on our way, but first a stop in a beautiful Orthodox Monastery in the Olt River Valley.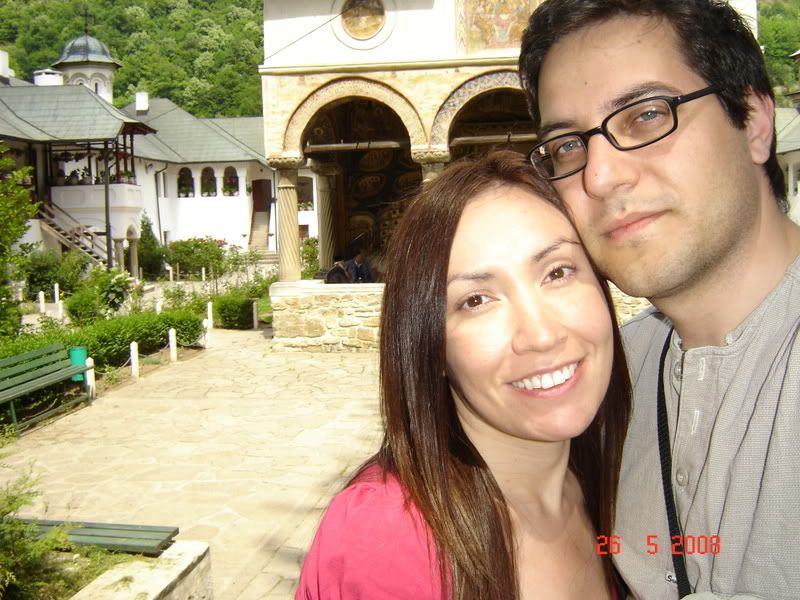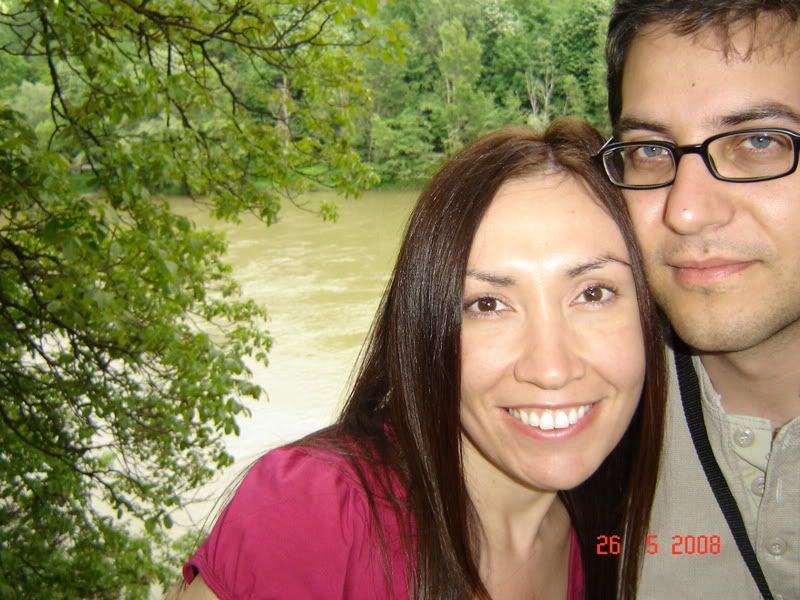 After such a full day of driving and sightseeing we hungry; so w stopped in the Black Hills for Mici (Pronounced Meech) and it was delicious.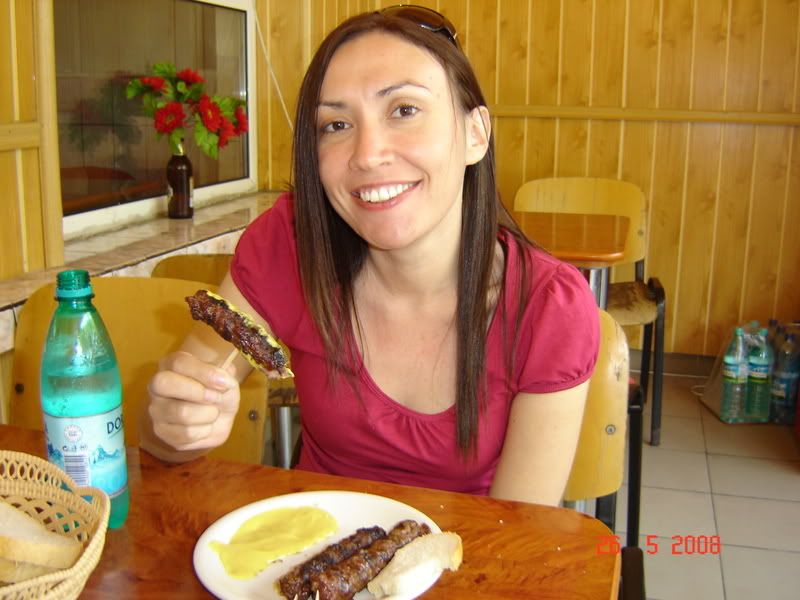 We arrived in Bucharest later that night and got some rest to prepare for all the wedding preparations that are coming our way!