I know that I have said goodbye to Phoenix many many times before. It is strange to visit the town you called home for eight years and everytime I go back I remeber how much I loved living there: the weather, the people, the landscape, etc. I could go on for hours.
This time I got to show Cornel a very small piece of one of my favorite cities in the U.S. He had been there before, but I only got to show him a small part of Tempe and Scottsdale. Since our flight left at 5 a.m. out of Phoenix; we decided that we would spend the night and take the time to see do a little more sightseeing; this time I showed him downtown.
I never really spent much time Downtown; other than working there for a year and the occassional sporting event or concert, so it was hard to figure out what to show Cornel.
I have always loved the Arizona Center. I love the reflection pool and garden and there are shops/restaurants and it is smack in the middle of downtown. The first thing we did was walk the gardens.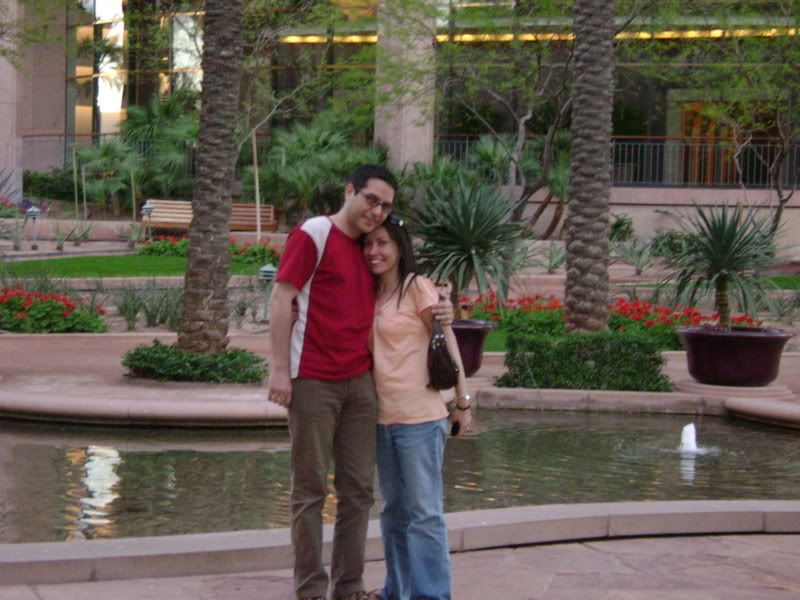 This was not only just a tour for Cornel but for my mom as well, since she had never seen downtown. She had driven Cornel and I to Phoenix and was nice enough to take us to the airport at 4 in the morning.
We were pretty hungry after the drive and the walking, so we decided to have dinner at the Arizona Center overlooking the gardens and fountains. It was a great way to say goodbye to my mom and to eat some great food.
After dinner we were completely stuffed and decided that we had to walk off the food. So we did a walking tour of Phoenix.
And I got to live out my life-long ambitions of becoming a ballerina! Even Cornel got in on the dancing!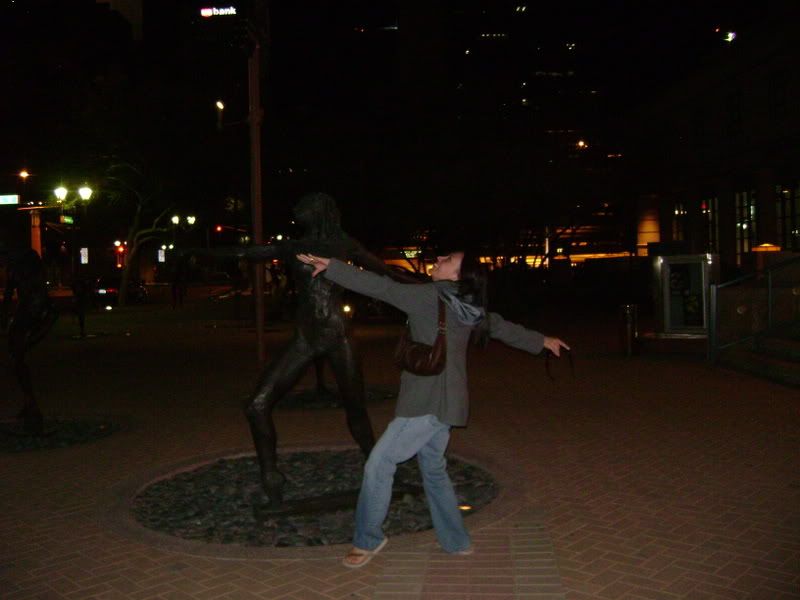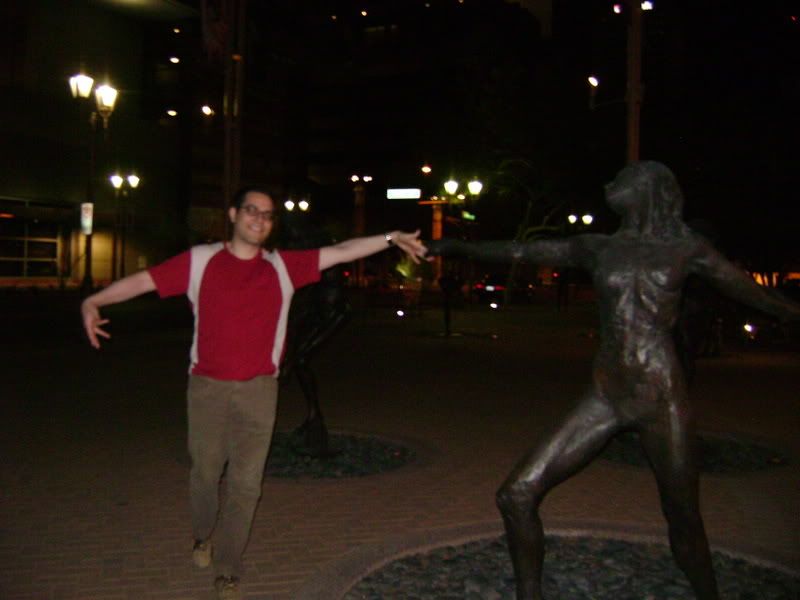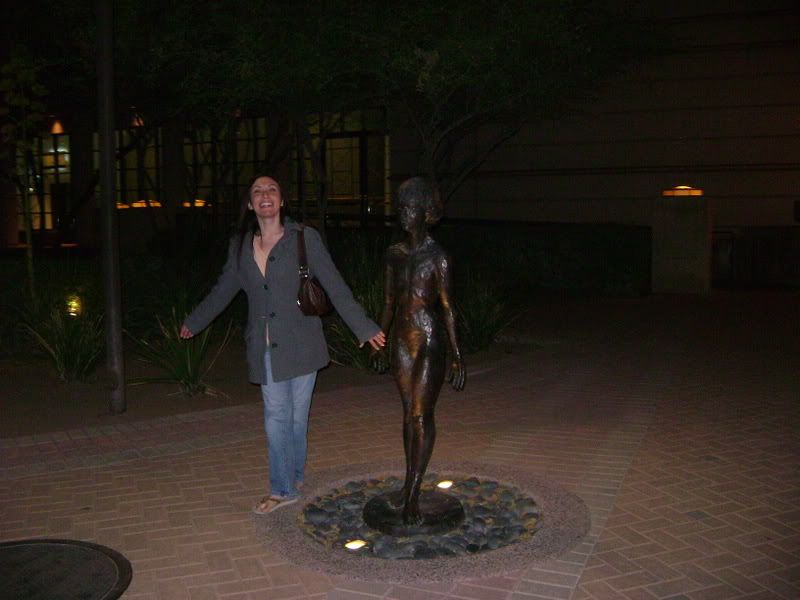 After some dancing we continued the tour of Dowtown and walked to the US Airways Center or as I like to call it, America West Arena... and Chase Field, or again as I like to call it Bank One Ballpark!
No matter where I am in the world I know that I am a Arizona girl at heart and I will always have a special place in my heart for Phoenix. Who knows, maybe someday life's journey will lead Cornel and I back to the States and back to Arizona, until then I will enjoy the trips back and seeing it all from a tourist's eye.